Over the twelve months of 2004, Brixton Art Gallery presented a broad range of artists' work and poetry and education events, attracting 5000 visitors to the gallery.
---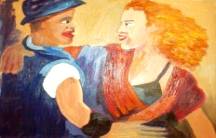 December 2003, paintings and by Cuban artist Dina Santana. Born in Havana in 1940, the artist now lives and works in South London. Her bright, colourful paintings explore the humour and pathos of everyday life in Cuba. Visitor numbers, 400.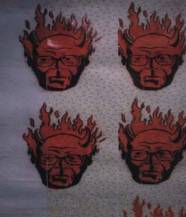 February- March 2004 Brixton Art Gallery exhibited the work of award winning Zimbabwean artist Kudzanai Chiurai, critically acclaimed in South Africa and Europe. A bold and contemporary vision executed on large scale paper, Kudazanai¼s work combines drawings, paintings and text. The artist collaborates with Zimbabwean and South African communities to explore 21st century Zimbabwe. Visitor numbers, 399
January 2004
, group show ë2Dí featured contemporary two dimensional works in different medium by seven artists, Luka Doris, Richard Freer, Andrew Jackson, Marcus Owen & Eugene Ankomah, Russell Thorburn and Kanta Walker. Work was selected from submissions to launch Brixton Art Galleryís 'Diverse and Dynamic' programme for 2004.
Visitor numbers, 166.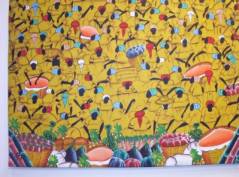 May-June 2004, under the title Haiti High!, the gallery presented, for the first time in the United Kingdom, work from a collective of Haitian painters. Many of the 60 artists are self taught, trained in their family tradition, or trained at the Ecole Villa Art International in Port Au Prince. Their large paintings draw on traditional Haitian representations of everyday life through vibrant, colourful, abstracted patterns rendered rhythmically across the canvas. Visitor numbers 498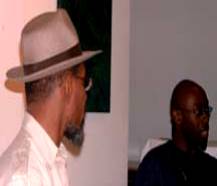 August 2004, Brixton Art Gallery celebrated its first 21 years with the ëComing of Ageí anniversary festival. Each week of the four week celebration showcased a different medium: visual arts; performance, film and video; poetry and literature; and music. Twenty six different events and activities included drumming, storytelling and bicycle workshops for children. Visitors enjoyed a rare screening by film maker Horace Ove of his classic film ëPressureí, poet Linton Kwesi Johnson in conversation with broadcaster Henry Bonsu, and a ska and rocksteady session with three local sound systems. Visitor numbers 1144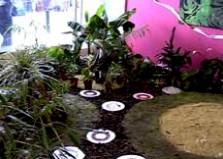 October- November 2004 saw two simultaneous exhibitions. The ground floor was transformed into a culturally diverse garden of banana trees, tree ferns, bamboos and bergenias. ëInvitation To A Brixton Garden Partyí celebrated Brixton's vibrant cultural diversity through multilingual text, ceramics and exotic plants, exploring the relationship between urban and pastoral. Visitor numbers, 405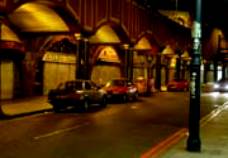 The upper floor featured 'Postcard from Brixton'. These photographs by Richard Denney explored the diverse Brixton community through its market, buildings, clubs and, above all, the people who live and work here. Visitor numbers, 495.